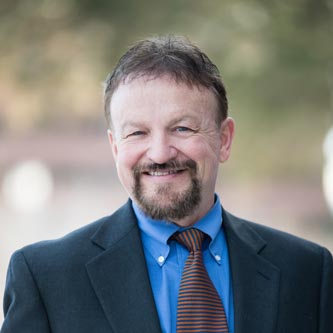 LAKEWOOD, Colo. – As the Chief Medical Officer of Vivage Senior Living and WellAge Senior Living, Dr. Gregory Gahm has spearheaded the company's recent efforts to educate its WellAge communities about the COVID-19 vaccine, emphasizing the vaccine's safety and remarkable effectiveness. WellAge Senior Living is a sister company of Vivage.
As of early March, most WellAge communities had coordinated with local pharmacies to host up to three on-site vaccination clinics for residents and team members; for the most part, essential workers have administered the Pfizer vaccine, which provides a 95% decreased risk of symptomatic infection and death.
According to Dr. Gahm, who is also the medical director for many of Vivage's skilled nursing facilities, vaccine compliance at these communities is close to 90% for residents. While initial employee rates were low, vaccination rates have risen to 75% after Dr. Gahm began a targeted education campaign to prepare Vivage communities for the vaccine. He employed a detailed PowerPoint to educate team members about why and how the vaccine works.
Dr. Gahm is uniquely qualified for this educational role as a member of Colorado's Residential Care Strike Team, formed last year to address all issues related to COVID-19 in the state's long-term care and assisted living facilities.
Dr. Gahm is currently Associate Professor of Clinical Medicine for the University Colorado Health Sciences Center and a past president of the Colorado Medical Director's Association. He has been involved in coordinating influenza recognition and treatment efforts in Colorado. From those who are vaccine hesitant, he has learned ongoing education can overcome skeptics in time.
"All along, we have wanted everyone to be as educated as possible, and that goes for both WellAge President Jay Moskowitz myself," he said. "We believe that rather than dictating what people have to do, the more educated they are, the more informed they will be, the more often they are going to make good choices," he said.
Dr. Gahm has since delivered his presentation at 40 Vivage and WellAge facilities. It answers basic questions about the vaccine, and attendees can then ask their own. He also does a separate virtual presentation and Q&A for residents and families.
In his talk, Dr. Gahm uses layman's terms to address issues like possible side effects and allergic responses, the meaning of herd immunity, whether those who have already had COVID need the vaccine, risk posed by emerging strains, the vaccine and pregnancy, and how long immunity lasts after vaccination.
According to Dr. Gahm, many of those who harbor unfounded concerns about the vaccine are influenced by misleading information being shared online. "It's difficult sometimes to overcome people's perceptions because they have heard this information from people who they think they should trust," said Dr. Gahm. To attendees, he is clear that vaccine side effects have been universally mild and/or short-lived, resolving in one to three days. He noted that with almost 350 million doses (as of March 13) given worldwide so far, there have been no deaths or long-term side effects associated with the vaccine.
Looking ahead, Dr. Gahm said he is hopeful the state will begin a broad reopening by this summer, in accordance with the Colorado Department of Public Health and Environment's phased vaccine distribution schedule.
About WellAge Senior Living
Formed in 2015, WellAge is a sister company of Vivage Senior Living, based in Colorado. For three decades, the founders of Vivage and WellAge – Moskowitz and CFO John Brammeier – have been innovators and influencers in senior living and health care throughout the western United States. Today, WellAge provides housing, wellness programs and services that support seniors in independent living, assisted living, memory care and rehabilitation settings.